Why Choose Us?
A warm welcome from Fidelity Premium Real Estate.
For many, finding a suitable property in UAE can be a daunting task. The pace of life in the big city means that finding time to search for the ideal home in this vast and fast-expanding metropolis can be difficult, or even impossible for some. At Fidelity, we believe that you know best what you want in a home. We listen. We do the research. We schedule a time that suits you, and show you only the properties that fit your requirements. Your time is too precious to waste. And if we don't have the property you're looking for, we'll find it for you.
Our personalized, professional service extends far beyond simply finding you a property. Whether you are in the country, or about to relocate here from abroad, our team of specialists will gently guide you through the rental or buying process, handle all the paperwork, complete all necessary requirements and even assist you in settling into your new home.
Please feel free to browse our website, whether you are planning to rent, buy or sell property in Dubai. This is only the selection of the properties that are available, but if you have a specific location or property in mind, please feel free to contact any one of our specialists.
We look forward to helping you find your home in Dubai.
Hussein Abdelrahman
CEO
Fidelity Premium Real Estate
---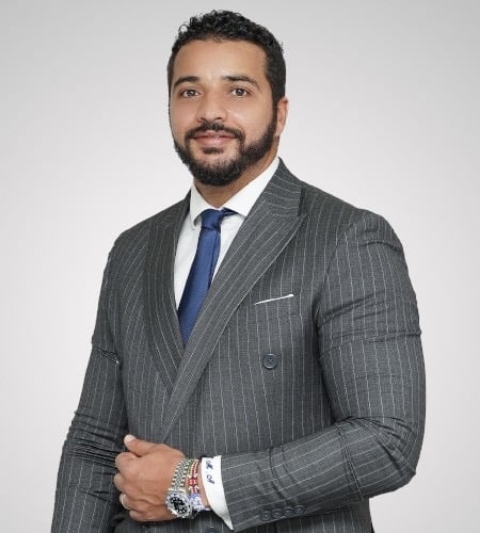 Hussein Abdelrahman
CEO
Fidelity Premium Real Estate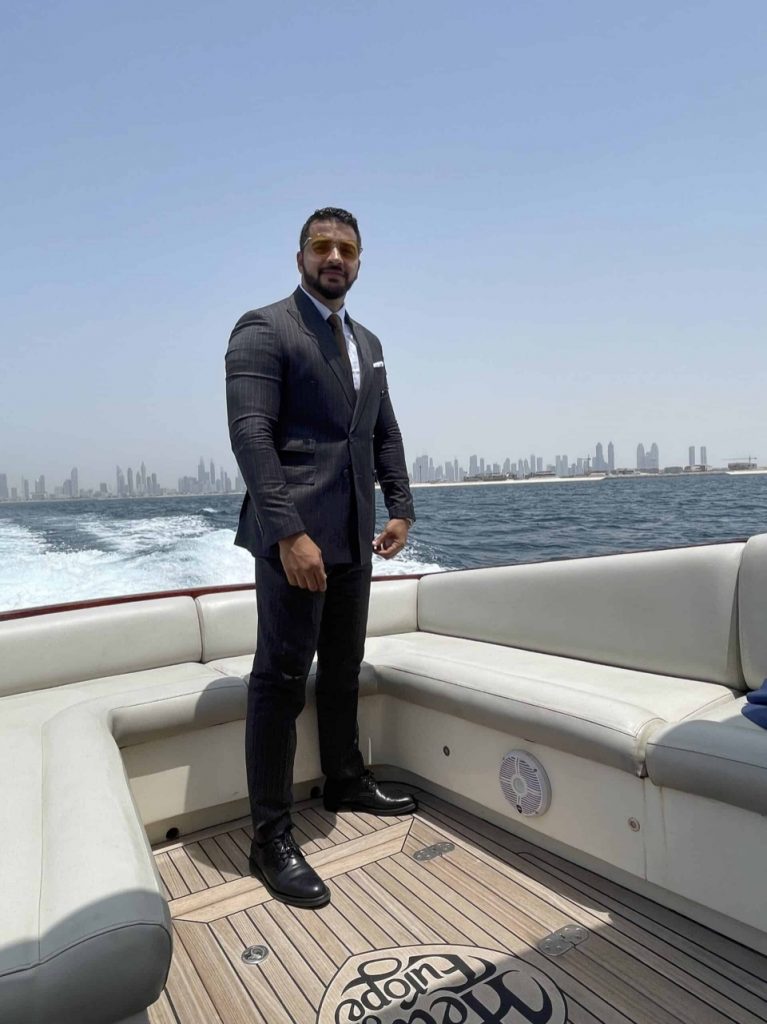 MEET OUR CEO
Hussein has more than 14 years of experience in Real Estate and joins us with an in-depth knowledge of finance and accounting. Top producer with expertise in cultivating high-profile relationships, executing powerful sales, and marketing strategies, and exceeding corporate objectives.
Hussein comes with an experience as Director of Sales at Asteco, Nexus Capital, and Sales Manager at Landmark Sabbour (Rukan), Damac, The Heart of Europe, and Palm Hills Developments, where he successfully closed international bulk deals, overshot targets quarter over quarter and reported year on year portfolio growth of 35%. Due to his strong relationship-building skills, his previous companies have allowed him to work with several multinational companies like Vodafone, HSBC, Belhasa, ADIB.
An avid skydiver Hussein has headed specialized projects that improved systems, enhanced information flow, and business strategies, including financial modelling in a thoughtful and strategic way. He has always been known as a result driven top performer. A certified Neuro linguistic programmer, sales coach, and certified treasury professional you'll find working with him truly memorable experience.
Meet the rest of the Team
At Fidelity Real Estate, we have a team that brings their own particular experience and expertise. Take a look below to find out more.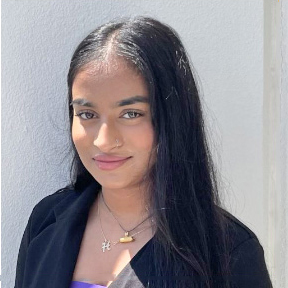 Henna Patel
Consultant
Henna joins Fidelity Real Estate from the UK. Still finishing her degree in Business Henna, joined the agency during her placement year and has never looked back. Living with a family with over thirty years' experience in real estate Henna has the perfect grounding. Honest, intuitive and diligent, she cherishes the trust her clients put in her during some of the biggest moments of their lives, from buying their first apartment to selling their long-time family home. She strives to make sure they feel informed and empowered throughout the process. Henna s a talented real estate professional whose client-first philosophy has helped her build lasting relationships with her clients. Known for her keen attention to detail and effortless, transparent communication style, Henna is dedicated to achieving outstanding results that ensure her client's total satisfaction. Representing buyers, sellers and investors, she is adept at finding off-market and other great opportunities that have taken her career in luxury real estate to the next level.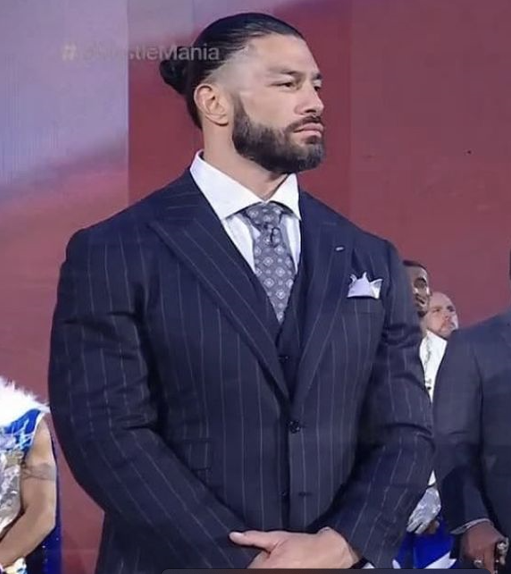 Mohamed Aboulela
Consultant
Mohamed's passion for people and property is evident as soon as you first meet him. Working in real estate for many years, Mohamed continues to serve on the front line because for him the real reward is the journey of getting to know people, their dreams and visions, and seeing them come to
pass when buying their new home.
He understands what's really important to his customers, and very few are able to offer the level of expertise and service that he provides. Realising he's much more effective representing properties about which he's passionate and enthusiastic, Mohamed's practice is "product" driven (as opposed to the more commonly pursued "geographic" model). As a result, he's known for representing architecturally significant, design-centric and historical homes. "The 'special stuff'", he calls it. As a result, rather than focusing on a particular neighborhood or market, Billy represents buyers and sellers across the city – from Damac Hills 2 to the Palm (and everywhere in between).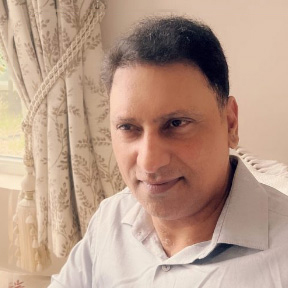 Mohammed Ilyas Bhatti
Consultant
As an experienced developer and investor , IIyas lends his expertise alongside the rest of the team, and provides his keen development and construction insights to Fidelity Real Estate Dubai clients as they make decisions on properties.
Prior to joining Fidelity Real Estate Dubai, IIyas spent over 30 years as Principal and Chief Operating Officer with one of the most prominent design-build firms in the UK, where he managed land acquisition, development, construction, and sales of very high-end residential estates. His past experience also includes overseeing a diverse range of projects ranging from student housing to commerical properties, as well as owning an managing a very successful lettings business.