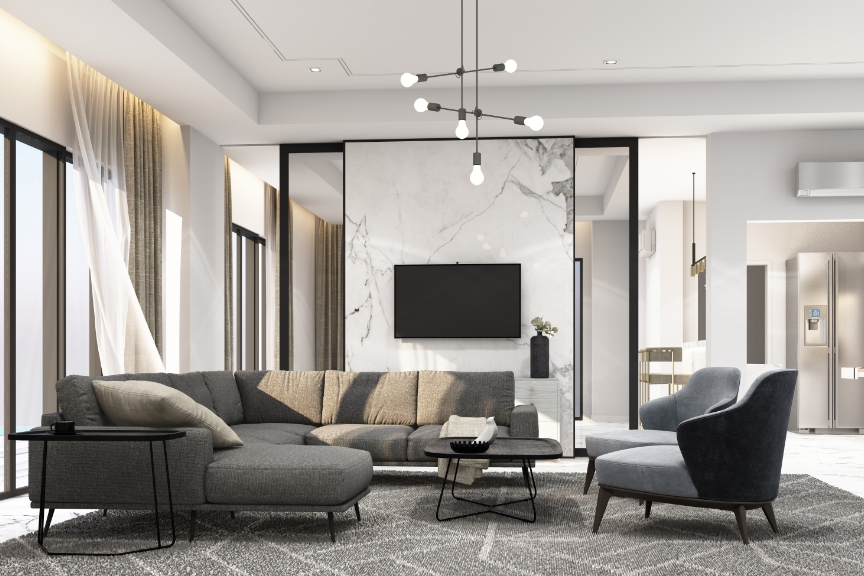 Dubai's residential property deals
Real estate in Dubai enjoyed another bumper year in 2022, breaking all transaction records and setting new highs for prices in the luxury sector.  Dubai's residential property deals have consistently been on the rise, reflected in their all-time high of AED1.9 billion on Thursday, January 12. This is an increase of AED1.8 billion in transactions recorded just the day prior.
Dubai is a very different proposition to the real estate market's 2009 downturn. Global real estate markets did well during Covid as the value we all placed on homes as somewhere we not only lived, but also worked, exercised and educated, skyrocketed. Flexible working allowed for the migration of populations out of cities and into larger, rural properties. But a recent report by Knight Frank recommends wealthy investors betting on luxury real estate would do best by putting their money in Dubai.
In a ranking 25 of the world's top luxury, or "prime," real estate markets, Dubai topped the list, with prices expected to increase 13.5% in 2023, according to real estate consultancy Knight Frank. Miami ranked second, with prices expected to increase 5%. Dublin, Lisbon and Los Angeles followed, with 4% expected increases. Dubai saw prices soar by 50% in 2022, and has seen a surge in wealthy residents over the past year, driven largely by Russians looking for a safe harbour for their wealth, yachts and real estate amidst Western sanctions over the war in Ukraine.
Dubai's real estate market continues to go from strength to strength, driven by a number of factors, including visa reforms, its comparable affordability compared to other global cities and the security of its property as an investment. So now is the best time take the plunge and buy in Dubai.